Fishing with New Zealand Custom Outfitters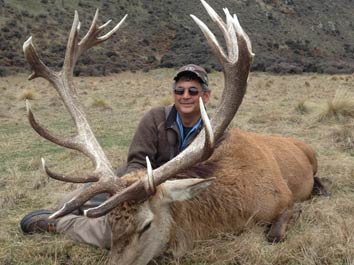 Steve Humphries with his Red Stag
New Zealand features over 10,000 miles of coastline and superb freshwater mountain streams and rivers. Our fishing guides provide all the expertise you need whether your preference is for monster marlin or fly-fishing for high-country brown trout.
Big Game Fishing:
At NZCO we have the top gameboats and skippers that consistently have the highest catch rates, where you can reel in marlin, tuna, kingfish, broadbill swordfish and shark. For the fishing experience of a lifetime, let us know what you are after and we'll put it together.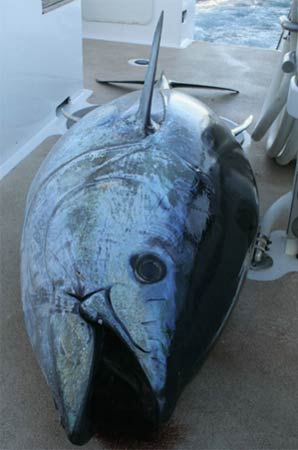 250kg Bluefin Tuna
Freshwater Fishing:
Freshwater fisheries were established here in the 1800's with the introduction of trout and salmon species which were not found here before. Today, healthy populations of rainbow, brown and brook trout can be found in most rivers on both the North and South Islands.
Fly and nymph fishing is popular in most rivers and streams in New Zealand, but we can get you to the secret High Country spots. These are rarely fished and only accessible via 4WD or helicopter.
The type of streams and rivers vary from super clear to milky blue alluvial waters in higher Canterbury and Otago Alps to spring fed creeks and coloured heavy bush water on the West Coast.

Browns are mainly in the 2-10 pound bracket with an occasional monster exceeding this in the lakes and upper reaches of rivers.

Also available in some areas are rainbows of similar size and Atlantic salmon in the 10-40 pound range.
We specialize in organizing custom hunting and fishing adventures throughout New Zealand.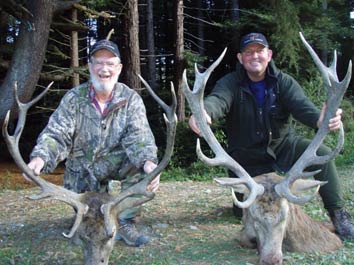 Free-range Red Stags

New Zealand Custom Outfitters Limited
923 Sheppards Bush Road
RD8 Ashburton 7778
New Zealand

Telephone: +64 27 684-4759
Email: info@huntfishadventures.co.nz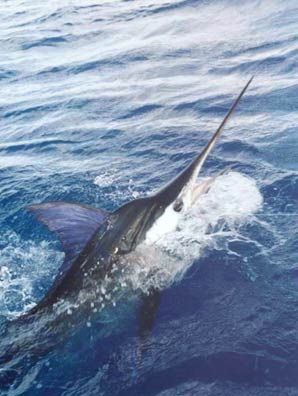 Hunt/Fish Packages:
Experience the best of New Zealand and the South Pacific with marlin fishing in the Far North, Bay of Islands and Three Kings areas to Red Stag hunting in the South Is. mountains. There are 4 levels of Red Stag/Marlin combos; Silver, Gold, Platinum and Diamond-Class that are all inclusive and start @ US$8,995 per person for a group of 2-4 for 7 days ." Silver Red Stag /Marlin package includes 3 days gamefishing, airport transfers, internal flight to Red Stag area, 3 days Red Stag hunting 320-355 SCI, trophy fee, guiding, field preparation of trophy, accommodation, meals, beverages. Please enquire about about the Gold, Platinum and Diamond Packages.

New Zealand Custom Outfitters Limited
923 Sheppards Bush Road
RD8 Ashburton 7778
New Zealand

Telephone: +64 27 684-4759
Email: info@huntfishadventures.co.nz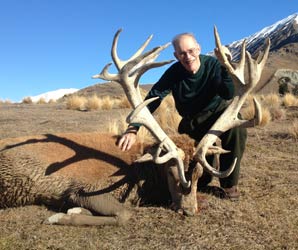 John Ashjian with his 394SCI Red Stag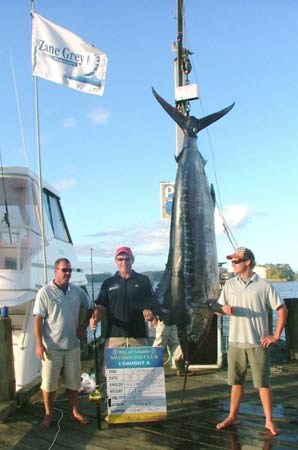 400lb Striped Marlin